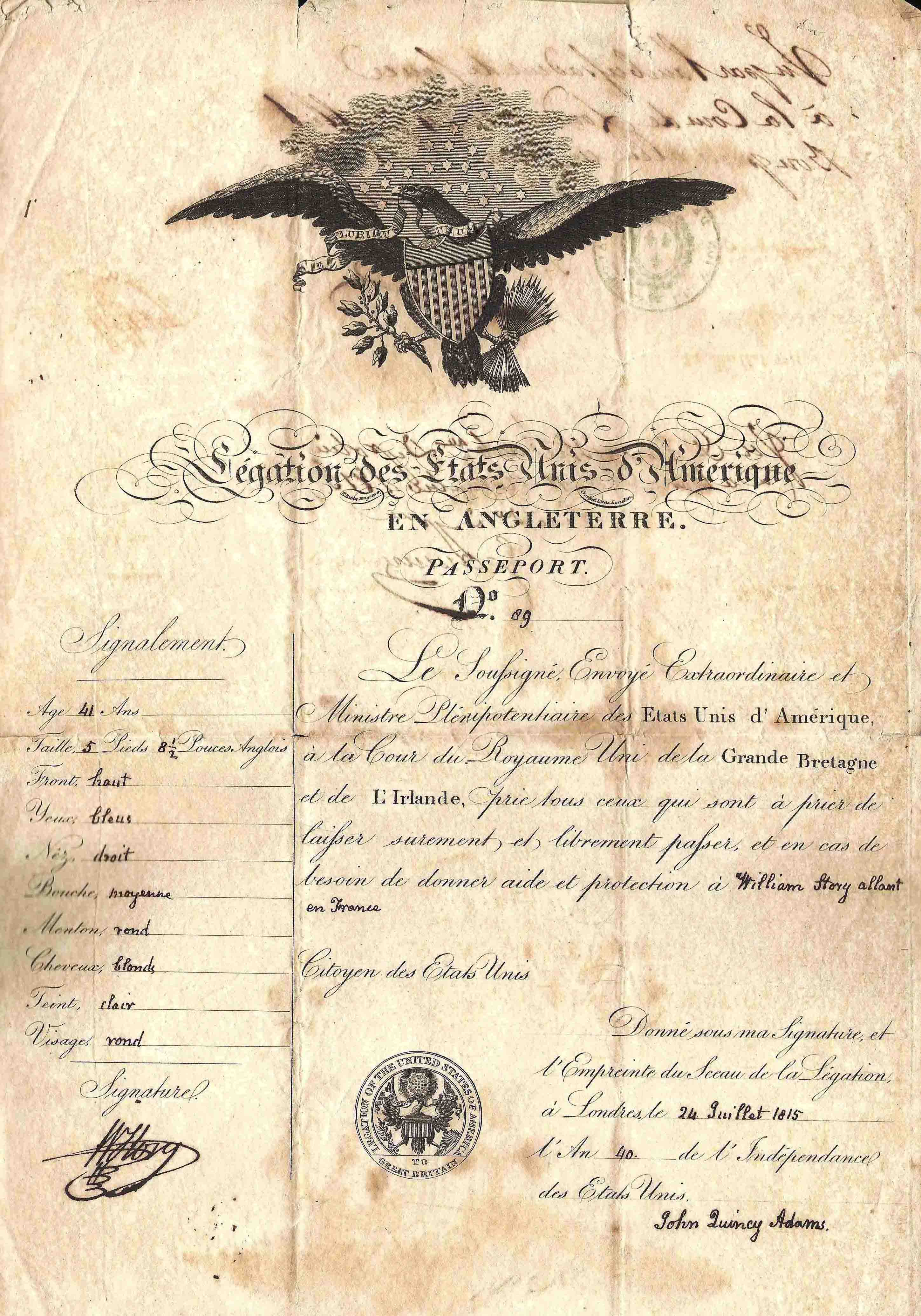 Post "1812 War" US passport
Not every day one can admire an early issued Americana passport.
These are becoming rarer and more desirable by the day.
United States and British diplomatic relations were established in 1785 during the reign of King George III. The Legation was shut down briefly for 4 years and reopened again in 1792. First minister to London was John Quincy Adams the father. Well known Rufus King also filled the post later on. The legation was officially changed to an embassy in 1893.
Here is an exquisite Legation of the United States of America to Great Britain passport No 89 which was issued to a William Story, aged 41, brother to a judge from Massachusetts, who was at the time present in London. He applied for the passport in order to travel to France later on. After arriving at the legation and presenting valid proof of identity and of being an American citizen, he was issued the document on July 24th 1815.
It is hand signed at the bottom by would-later to-be become US president, John Quincy Adams – 1767 to 1848, son of John Quincy Adams the elder, who arrived in London on May 25th 1815 and with his family moved into 67 Harley Street. Arriving from Paris following the resumption of diplomatic ties between the two countries after the War of 1812.
He issued a total of 632 passports during his post from 1815 to 1817 and is considered to be one of the first to issue pre-printed passports abroad.
Passport was engraved by E. Butler of London, addressed at Crooked Lane.
Printed on water marked paper "Phipps & Son 1811", dimensions 250 x 400 mm.
Enjoy the image of this beautiful post "1812" US passport.
Thank you for reading "Our Passports".