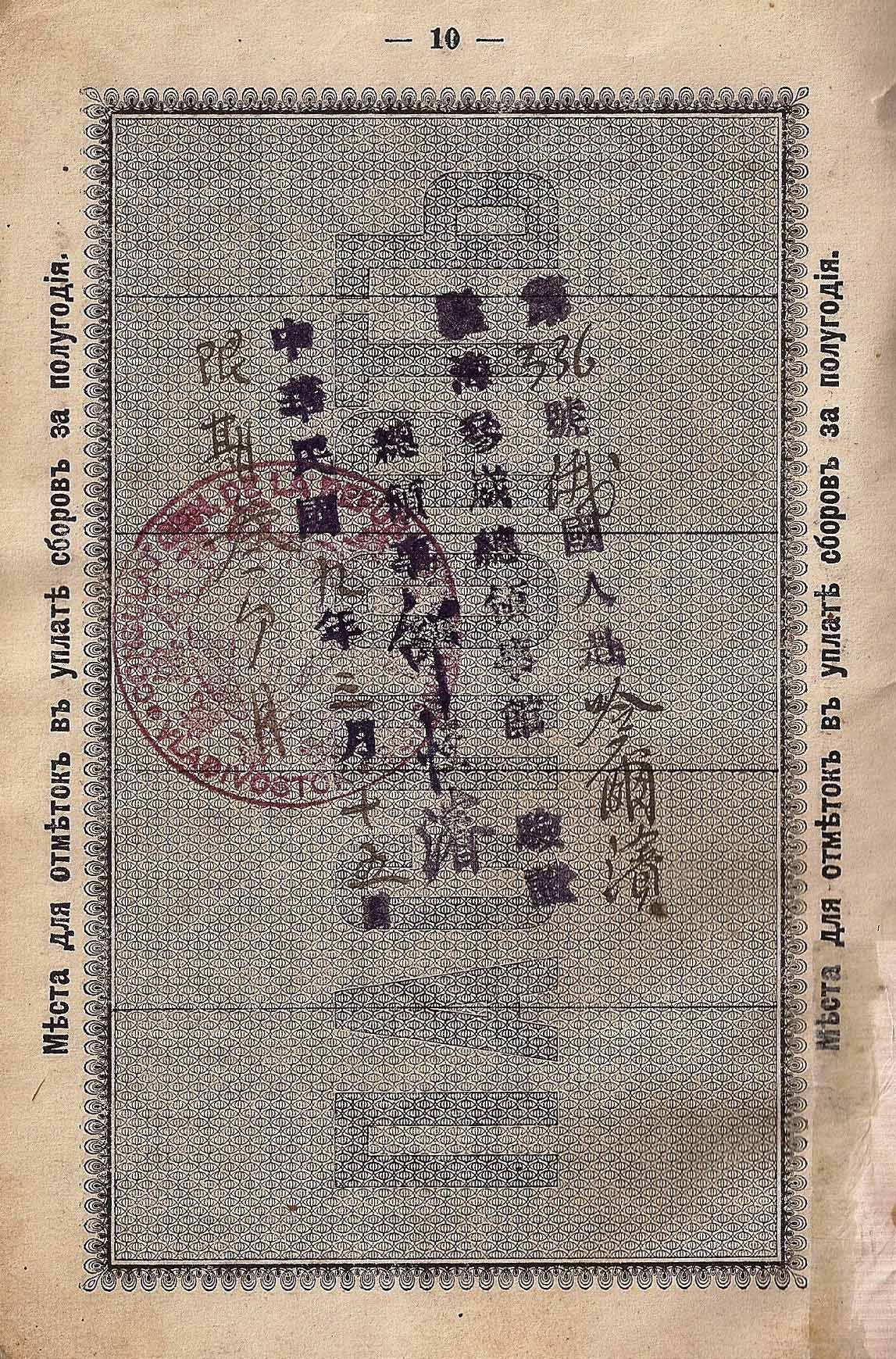 Lovely early Chinese visa – Vladivostok
Here is an early Republican Chinese entry visa (Chinese visa) for Harbin from 1920.
Chinese passports are rather interesting, and the 20th century has seen various types being issued:
Qing Dynasty, the Nationalist Republic and the People's Republic of China.
The Republic lasted from 1912 to 1949, with the last 4 years ending with the Communists forces winning a bitter and long civil war.
The Nationalists fled to Taiwan province and have been there ever since.
The current visa, sent from a fellow collector from abroad, dates from 1920 and issued by the Chinese consulate in eastern Russia, from Vladivostok.
The holder of the document most likely was traveling to Harbin, were a large White Russian community was living: many Russians fled the civil war and found refuge in the city. Businesses and a bustling community life was ripe then, with various merchant, banks, shops and refugee organizations running in the city.
Enjoy the image. A reminder of a past long gone.
Thank you for reading "Our Passports".