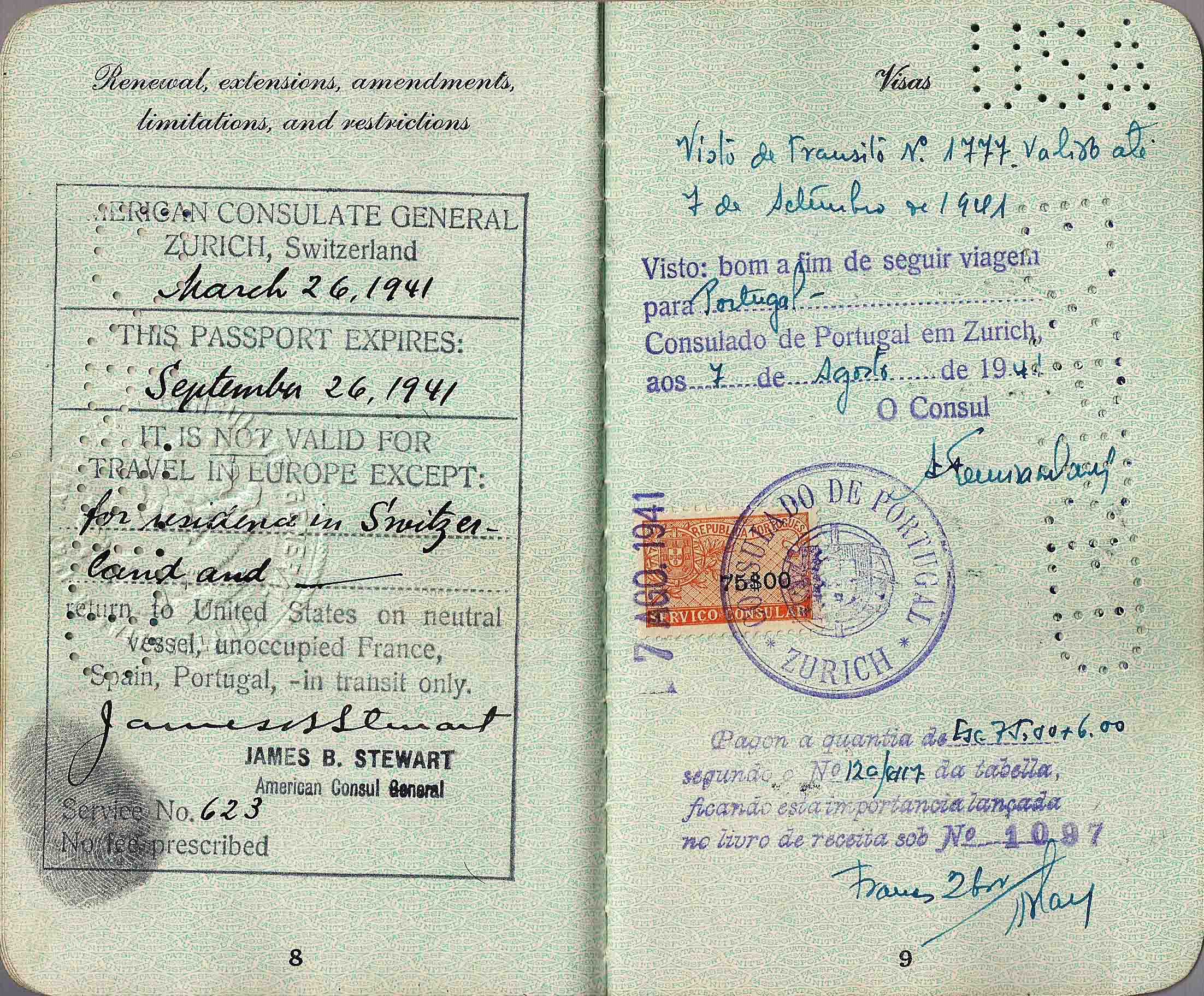 Interesting war-time US neutral visa
Issued in Zurich for the return back to the United Sates.
Up to the end of 1941, the United States was not at war but a neutral power. Prior to Pearl Harbor the US enacted the Neutrality Act of 1939, on November 4th, following the German invasion of Poland, Britain with France declaring war on Nazi Germany. But as the war progressed and German aggression was increasing, mainly at sea, slowly but surely the US found itself being dragged into war. The end of the neutrality policy ended on March 1941 following the Lend-lease Act which allowed supplying, giving, lending or selling vital materials to nations that the United Sates deemed important enough to support. And as the German Kriegsmarine got bolder at sea, ending with the sinking of US vessels, such as the Reuben James on October 31st, the US merchant vessels were permitted to arm themselves. And once war was declared on Japan on December 8th and on Germany and Italy on the 11th, neutrality was but a memory of the past.
https://en.wikipedia.org/wiki/1941_in_the_United_States
https://en.wikipedia.org/wiki/United_States_declaration_of_war_upon_Japan
https://en.wikipedia.org/wiki/United_States_declaration_of_war_upon_Germany_(1941)
But before all this has happened, back in early 1941, the US was still neutral. And with running diplomatic missions in war-time Europe, special conditions and special visas were being issued. In this fine example here, of a visa issued by the consulate in Zurich, it clearly states that the visa "…is not valid for travel in Europe, except: for residence in Switzerland and return to United Sates on neutral vessel, unoccupied France, Spain, Portugal, -in transit only."
The way out of Europe was getting limited by the day and this is clearly evident in this short lived special war-time visa. We can assume clearly that after December of 1941, this visa was void and not issued anymore.
These type of conflict-issued special visas are very intriguing and rather unique. They are of importance as well because they show us the paths refugees would use during their escape from war-torn Europe.
Enjoy the image.
Thank you for reading "Our Passports".